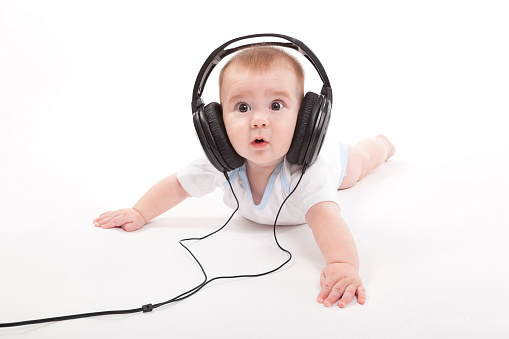 In today's loud environment protecting the ears of the little ones becomes more important. That's here noise-cancelling headphones come into play. Be it in a cheerful sports event or notice of Airplane engines while travelling.
If your baby is exposed to a loud environment, where it can damage its ears, you have to consider protecting them with noise-cancelling headphones and ear-muffs. Compared to adults, kids have delicate eardrums and can be easily damaged by repeated exposure to sounds louder than 70 decibels. And you may not want them to lead to any earing problems.
The important thing to look for when selecting a pair of headphones for a baby is that they have NRR ( Noise Reduction Rating ) of around 20 or better. Headphones are only recommended when you take your toddler to a noisy place, where their sensitive ears may get affected. WHO ( World Health Organisation ) recommends using headphones that limit the volume to 85 decibels, a level considered safer.
Here are some of our favourite Noise-cancelling headphones which we recommend you to use for your toddler.
Types of Ear Protection for Children
To make the best decision for your child, we will show you how essential and different each type of headphones are.
Baby Ear Defenders: This is a recommended type for babies below the age of 12 months. As the name suggests it's designed specifically for babies. The design of this type is such that the shape of the head and ratio of ear size to head size changes quickly during the first few months of life.
Noise Reducing Earmuffs: These passive headphones do not produce or connect to any devices. This helps parents to control the amount of noise that reaches the kid's ears.
Kids Noise Cancelling Headphones: Noise-cancelling headphones for kids have the ability to connect to the media devices, limiting the amount of sound the child takes from the surrounding environment. This helps parents focus on their work while toddlers can quietly listen to calm music and play games.
What features to look for while selecting the best Noise-cancelling Headphones for kids?
Comfort
Age appropriateness
Weight
Safety certifications
Noise Reduction Rating
Build quality
Adjustability
Volume control suitability for kids
Design and colour that suit your kid's tastes
Lets have a look at features of each products in details below:
baby bANZ eARMUFFS
The best noise-cancelling headphones with Bluetooth support.
These Baby Banz earmuffs can be hand washed, which makes them more durable.
It has soft cushion cups and offers a compact design for travel.
Available in eight different colours and designs.
It has been specifically designed for infants.
Above headphones have different models with them, so before buying any one model make sure that its a perfect fit for your body.
Do let us know if you have purchased a baby headphones before andn how was your experience using them in the comment section below.