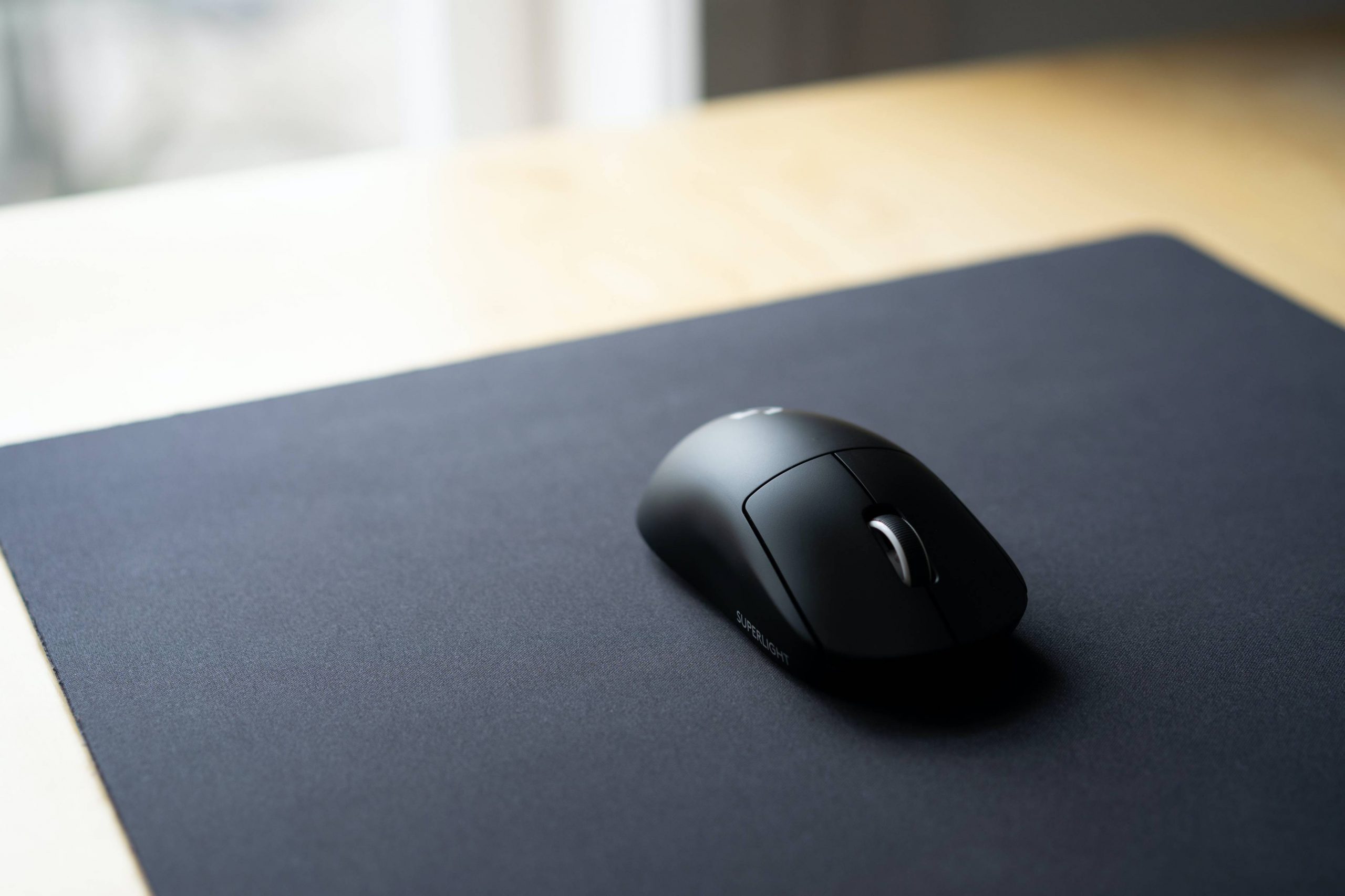 Buying a mouse pad for gaming sounds like an over-the-top choice when you are on your way to building your dream setup to pull out those kickass multi-players for the win.
But the top 5 gaming mouse pads for 2022 have their perks to account for when it comes to ferocious gaming accuracies with extra grip for competitions or even to boost the overall personal gaming experience.
The top 5 gaming mouse pads for 2022 can keep your desk from shudders and messy pad rags and comes with an array of features from being reliable at an affordable price down to crazy expensive pads with RGB lights and cyber futuristic themes with features like wireless smartphones and accessory charging to escape into the realm of gaming.
Before you buy the top 5 gaming mouse pads for 2022, know that some mouse pads demand some pre-required compatibilities so make sure to check whether your mouse and the pad work seamlessly together before buying.
Find out the Best Ultra-Wide Monitors Here to increase your gaming experience.
Read on below from our weekly curated list to pick your top 5 gaming mouse pads for 2022 as per the price, compatibility, and crazy features.
Logitech G440
Logitech G440 comes second to the best of all affordable options when you are building your dream setup from scratch. With High surface calibration than its predecessor G240, it's ideal to buy the Logitech G440 without wasting your brain on options.

Logitech G440 is a simple fabric mouse pad that needs no time to set up and start the glide with a flexible and durable design that's enough for rough gamers.
| | |
| --- | --- |
| Material: Rubber | Dimensions: 34.01 x 0.3 x 27.99 cm; 226.8 Grams |
| Thickness: 0.04 inches | Extra Features: None |
Pros
Durable Surface
Rubber Grip
Optimized for all the Logitech Mice
Razer Sphex V2
Buying good gaming accessories can take a huge toll on your pocket money. It almost easily takes 30-40 thousand rupees to get some over-the-top accessories like keyboards, mouse & headsets. But there are very few numbers of companies that can get you very durable quality mouse pads with impressive prices and from a very well-known gaming brand.

The Razer Sphex V2 has all the above perks with a smooth polycarbonate surface and a back that'll stay right where you'll plunk it.
| | |
| --- | --- |
| Material: Plastic | Dimensions: 10.52 x 35.53 x 0.08 cm; 90.72 Grams |
| Thickness: 0.04 inches | Extra Features: None |
Pros
Surface friction is Low
Decent Size
Modified for Logitech Mice
Roccat Taito Control
You are in for a treat when you realize that there's a just-right mouse pad option for you that can be bought in custom sizes for reliability with simple and sweet surface control for gliding. The Roccat Taito Control is precisely made to get ultimate control over your mouse and a rubberized backing that'll prevent the pad from fraying.

The Roccat Taito Control is the best example for not being too expensive as well as not too cheap mouse pads in the market to pick.
| | |
| --- | --- |
| Material: Woven | Dimensions: 40 x 32 x 32 cm; 292 Grams |
| Thickness: 0.14 inches | Extra Features: None |
Positive
Rubber aBack
Smooth Mouse Controls
Asus ROG Scabbard
The Asus ROG Scabbard is an awful giant! Looking at the size, it seems like a mat rather than a mouse pad. It's capable of holding a laptop or a combo of a gaming mouse and a keyboard plus some other accessories around. It comes with a low-friction surface for maximum motion control and a ROG rubber back to keep it from slipping. It's a perfect gaming mat for all the rough gamers.
| | |
| --- | --- |
| Material: Fabric | Dimensions: 89.92 x 0.2 x 39.88 cm; 526.17 Grams |
| Thickness: 0.11 inches | Extra Features: Mat Size |
Corsair MM800 Polaris RGB
The Corsair MM800 Polaris is the ultimate choice for RGB Lovers. The RGB lights are the most in-demand subsidiary option when it comes to gaming. And Corsair's MM800 is no exception for creating a scenic display of lights that shines like a Christmas tree for the extra motivation before blasting your enemies while gaming. The smart implementation of RGB lights can also be synced with other peripherals like your PC through RGB Share.

Corsair MM800 Polaris RGB is available in both Cloth and Micro Structure Surface.
| | |
| --- | --- |
| Material: Plastic | Dimensions: 35.05 x 25.91 x 0.51 cm; 566.99 Grams |
| Thickness: 0.2 inches | Extra Features: Smart RGB Light System |
Pros
Customizable Light System
Friction Surface is low
Cons
Wired Connection
Most Expensive
Our Recommendations
We prefer the Roccat Taito Control mouse pad which is not too expensive as well as too cheap. it's a just-right buy on the list.
How do we make this list?
We do a lot of research so, our readers don't have to do it. In the case of the (top 5 gaming mouse pads for 2022), It's not that easy to put a price on a piece of cloth. We take the matrix of data points from numerous resources to ensure and curate the quality of all the electronic products you find on our website.
If you find this article useful, Follow us for more.