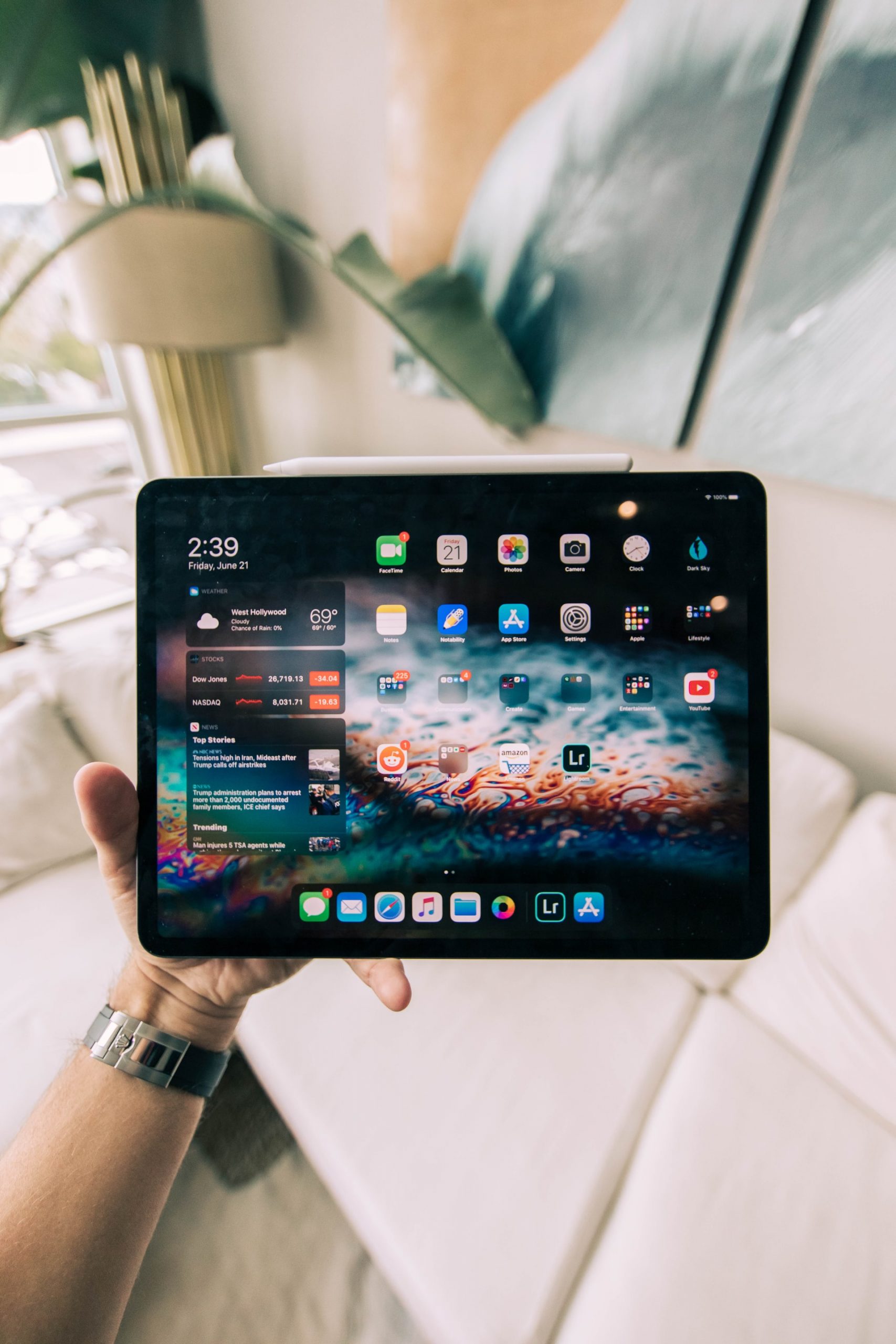 Tablet computers are portable devices that intermediate between a laptop computer and a smartphone. In recent years due to the growing competition and popularity of tablets, it's now easier to find the best tablets under 300.
As of 2022, the tablet market is dominated by three major operating systems, they are iPad OS, Android, and Windows 10. And if we see the recent launch events of Apple and Microsoft, their main goal is to promote more features for tablets.
With Apple's recent WWDC event, you can even start writing code on iPad pro, signaling a shift of the company towards tablets from laptops and mobile. Yes, it will take time for the transformation, but it will eventually happen.
Tablets can be operated either by touch, keyboard, or stylus. They can be used for both personal and professional use.
Worth Reading: The ultimate guide to the best tablet for drawing in 2021
In this review article, we will share with you the best windows tablet, the best Android tablet, and finally best iPad model you should go for in this price range.
Today's Roundup
oPERATING SYSTEM, bATTERY LIFE & Weight
Before we deep dive into the list of best tablets under 300 dollars, let's look at some of the specifications you should look for in a tablet.
Tips to consider for a selection of the best tablet under 300
Different manufactures offer a different mix of multimedia capabilities and productivity, in the same price range. So it's wise to make a shopping guide to make the most influential decision.
Similarly while considering which tablet to go for, we made the following checklist to make the best decision.
Display Size & Screen Resolution
Scree size in other words display size in a tablet has to be the first in our checklist. A tablet with big displays, high resolution, and brightness that gives comfort to the eyes have to be important even if we are looking for a budget tablet under $300.
Tablet computers are mainly around 10 inches (25.4 cm) if measured diagonally. Manufacturers can produce a screen size of 8 inches (20.32 cm) and run up to 13.5 inches(34.29 cm). We recommend you to go for a bigger display size as it can be good for your eyes and also best for productivity.
Battery Life
The battery life of a tablet should at least last more than the smartphones out there. Depending on the usage of the consumer you can target a base minimum of 10 hours of battery life.
You don't have to look for a charging point every 5 hours, check for the battery backup that would be the best fit for the work you will be using it for. Some tablets offer battery backup of even a week, so look for the one which provides the most out of the money.
Ram
While purchasing the best tablet for under 300 dollars we have to look for the best performance we can get. Ram is an important component to work efficiently and effectively. Ram can range from 2 GB to 8 GB.
Look for a device that comes with the best processing power and storage and ram.
Other specifications to look at :
Processor
Build Quality
Design
CPU
Internal Storage
Connectivity Features
Operating System
User Experience
That said, let's have a look at the list of best tablets under 300 dollars you can consider purchasing. We have made this list based on the above parameters along with customer reviews that these tablets received.
Top 5 Best tablets under $300
oVERVIEW
Samsung Galaxy Tab A is the best entertainment device you can purchase under the price range of $300. Best known for LTE support.

We have included this device among other Android-powered tablets, due to its features and is best for both kids and parents. It comes with great parental support and a special kids subscription which you can control if you are planning to gift this to your kids.
Positive
Headphone jack
Compact & Lightweight
4GB compatible
Good multimedia features
Battery life is good compared to other in the list
Negatives
Does not work with S-pen
Bland speakers
Relatively low resolution
OVERVIEW
After dominating the laptop and computer market via its operating system, Microsoft is really pushing hard to enter the growing tablets market.

This surface series is great if you are considering the tablet for both personal and professional use. With the amazing support of windows 10, this Microsoft Surface 3 can be a good option for you.

It even comes with the support of connecting to an external keyboard which you can purchase separately to use as a laptop.
Positive
Better Ram and storage combination
Quality Dolby front facing speakers
Full HD Display
Separate keyboard can be attached
Negatives
Battery drains out quickly
OVERVIEW
If you are looking for a 2 in 1 device with the power of Chrome OS, Lenovo Chromebook is the best choice you can make.
It's an amazing option for browsing and tasks that does not require much computing power.

Lenovo Chromebook comes with a sharp and bright 11.6-inch 10-point multi-touch IPS 300nits, Anti-glare display technology for wide viewing angles along with 1366 x 768 HD resolution.

Positive
Amazing display
2-1 mode
Good battery life
Keyboard included in the price
Portable
Negatives
Average keyboard quality
Lacks performance while multitasking
OVERVIEW
Amazon Fire HD is a great value for money option for budget tablets. The device comes with a package of amazon apps but has a limited library of third-party apps.
If you are looking to purchase a tablet computer for kids, this would be a good option to consider. It also comes with the support of Alexa giving you hands-free experience.

The model comes with a free one-year subscription of Amazon's FreeTime Unlimited service, letting your kid access tens of thousands of kid-friendly games, videos, books, and other apps without the risk of buying things they shouldn't, or without you having to individually pick out what to download or purchase.
Positive
Durable design
Excelent for Kids
Long battery life
Good parental controls
Negatives
Poor Camera
No waterproof
Limited Apps library
Mediocre speaker quality
OVERVIEW
Apple has been continuously improving tablets for a decade now and given the functionality that the brand offers in iPad pro can be a good option for budget tablets.

With updates every year the brand improves the functionality of the software and keeping it up to date with security fixes. It's a perfect tablet for adults and teens and works great for both personal and professional use.

Apple iPad pro feels amazing on hands, is lightweight and the display quality is something that you can not ignore
Positive
Amazing display
Lightweight
Long lasting battery life
Wide library of apps to play with
Negatives
Limited and non-expandable memory option
Average Camera
Above were some of the best tablets under the price range of $300. Do let us know in the comments below which one would you go for.
Share this blog with your friends and family and Happy purchasing : )