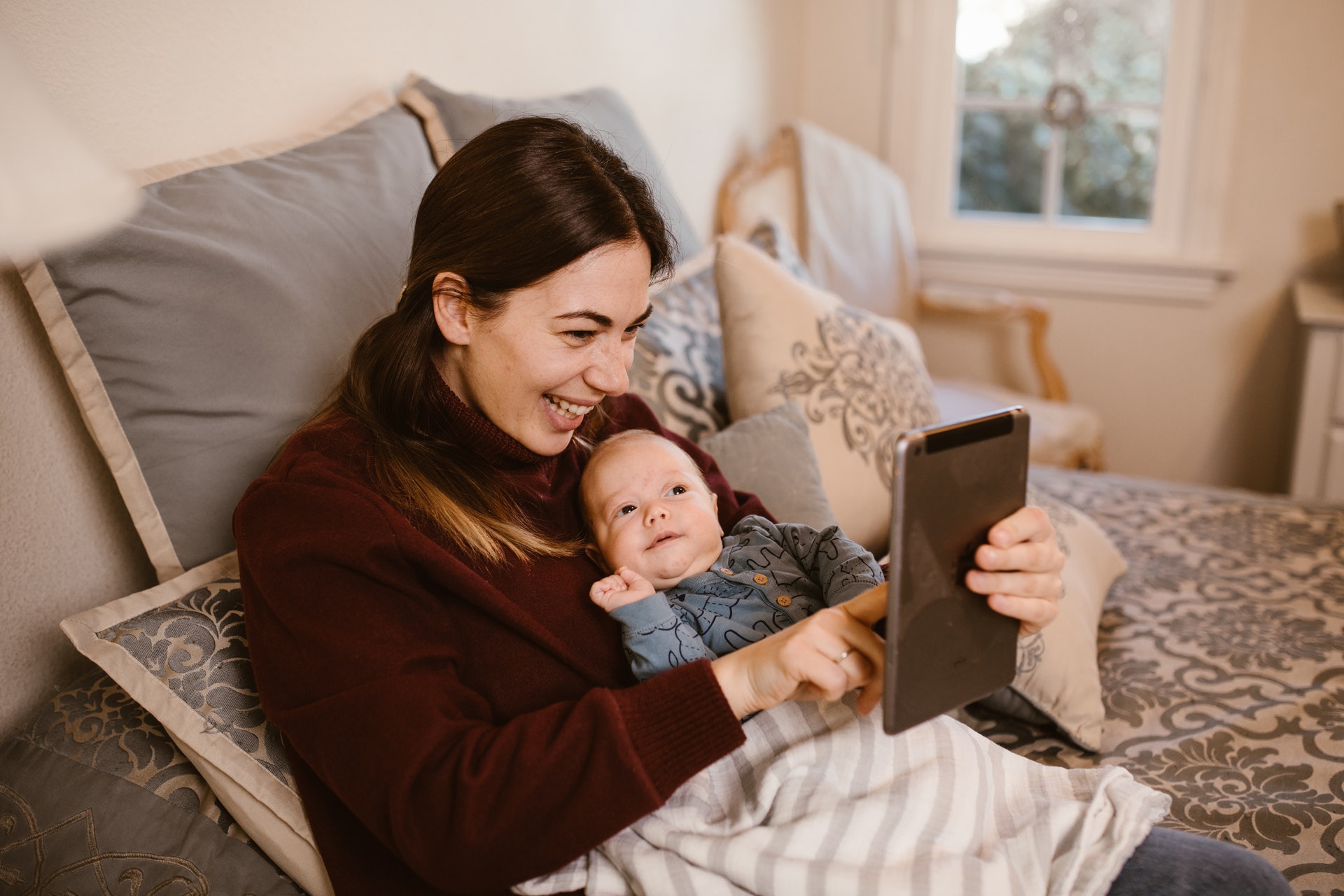 Do you want a slightly larger device than a smartphone, but not as big as a laptop to perform your productivity tasks, entertainment, and reading? We've got you covered with the best 8 inch tablet options that you can look for.
Tablets allow for the best of both worlds, offering the convenience of a phone and the features of a laptop. Tablets can be used to access various functions like accessing the internet and taking calls like you would with your phone. They also provide you with a bigger screen than your smartphone and are more suitable for work tasks such as writing reports or documents. They're even more portable than laptops because they're lighter and easier to carry around.
The flexibility of these devices provides an opportunity for people who want to work on the go and don't mind sacrificing some power to be able to do so. These electronic devices are not meant for people wishing to work with demanding software like Photoshop. They should only be considered as a temporary solution if you need to do some light typing or low-intensity work while on the go.
Recommended read: Top 5 Best tablets under 300 dollars
Best 8 inch tablets are considered the go-to option for those who want a balance of portability and responsiveness.
The tablet market is a very competitive space with many products claiming to offer the best experience available for the user. With so many options, it can be difficult to find what suits your needs the most. It is important to take into account various factors when looking at this purchase.
The 8 inch tablet is not a new concept. There are various types of 8-inch tablets, and this article will cover some of the factors that one should consider before buying an 8-inch tablet. Before you decide to buy a tablet, consider important factors such as:
Screen size and resolution
Processor
Integrated functionalities
Durability of the outer shell
Storage capacity
Operating system
Price
That said let's have a look at the list of Best 8 inch tablets.
Following are some of the detailed positives and negatives of each product.
Overview
Lenovo Yoga Tab 3 is a reliable and multi-functional tablet that you can rely on. It comes with innovative features that make it unique like 8 inch large screen for gaming or day-to-day usage, 2GB RAM, and 16 GB storage that can be expanded by 128 GB. The key feature of this tab is that it comes with pre-installed applications. This Lenovo Yoga Tab 3 has a 180-degree rotating camera that allows you to take selfies on the go
Positive
Built-in Kickstand
Awesome battery life
Expandable storage
Excellent speakers
Negatives
The display could be better
Mediocre performance
Bulky
OVERVIEW
The Samsung Galaxy Tab A is a tablet from the Galaxy Tab series and It's a great tablet if you're looking for something that has a fair price tag but still has enough power to make it worthwhile.
If you're looking for the perfect tablet, this is it. You may be interested in an 8-inch tablet, but this one is more than that. It's perfect for any budget.
Positive
LTE-supported
Face-ID support
Good battery life
Affordable
Sharp screen
Negatives
Lacks S-pen support
Lacks connectivity with other devices like Keyboard
Non-expandable storage
OVERVIEW
Lenovo Tab 4 is a great 8-inch tablet, perfect for gifting. Its price is unbelievably low, and it comes with loads of cool features. And if you have a friend or family member who's just starting to explore the world of tablets, then Lenovo Tab 4 is a great way to introduce them to the latest technology at an affordable price.
Positive
Solid speakers
Good camera support
Vivid display
Premium design
Negatives
Mediocre Performance
Android 7.1 OS support
Some glare on the screen
OVERVIEW
If you are looking for a high-quality tablet at an affordable price, then this one is for you. This tablet features an 8-inch HD display and offers the best of Amazon's content.
With Amazon Fire HD 8, watching movies, reading books, and listening to music has never been more fun. With Amazon's Fire HD 8 tablet, you have access to Amazon's ecosystem of products and services. This tablet comes in two different storage types so you can choose which will suit your needs.
Positive
Affordable price
The show mode option is good
Strong form
Good speakers
Negatives
Average battery life
Week screen
Without hands Alexa
OVERVIEW
The Apple iPad mini is one of the best options available for someone who wants a simple and privacy-oriented 8 inch tablet. When compared to competitors like Samsung Galaxy Tab 4 8 inch tablet, the iPad Mini is lighter in weight. The Apple device has more storage space and can run multiple apps at once.
Positive
Minimal and clean Interface
Better screen resolution
Fast processing
Touch ID for added security
Negatives
Expensive compare to others on this list
Does not support memory expansion
Limited access to files stored on the device
What are the benefits of 8 inch tablets?
8 inch tablets are perfect for those who want the best of both worlds. They are larger than a phone and smaller than a laptop, making them perfect for reading ebooks and viewing videos. They are ultra-compact, lightweight, and come with a ton of features that make them easy to use.
How do you decide which size tablet to buy?
There are several factors to consider when looking at buying a tablet. The size of the tablet is a major factor, as it will determine how much screen space you have to work with.
You should first consider what you want your tablet for before buying one. If you want it to play games or watch videos, get a tablet with better graphics and sound quality. But if you need to write articles or use your tablet to take notes then go for one with a keyboard attachment to protect your hands from fatigue while typing.
If you like this blog do consider sharing it with your friends and family. Feel free to comment below your thoughts regarding this review blog.