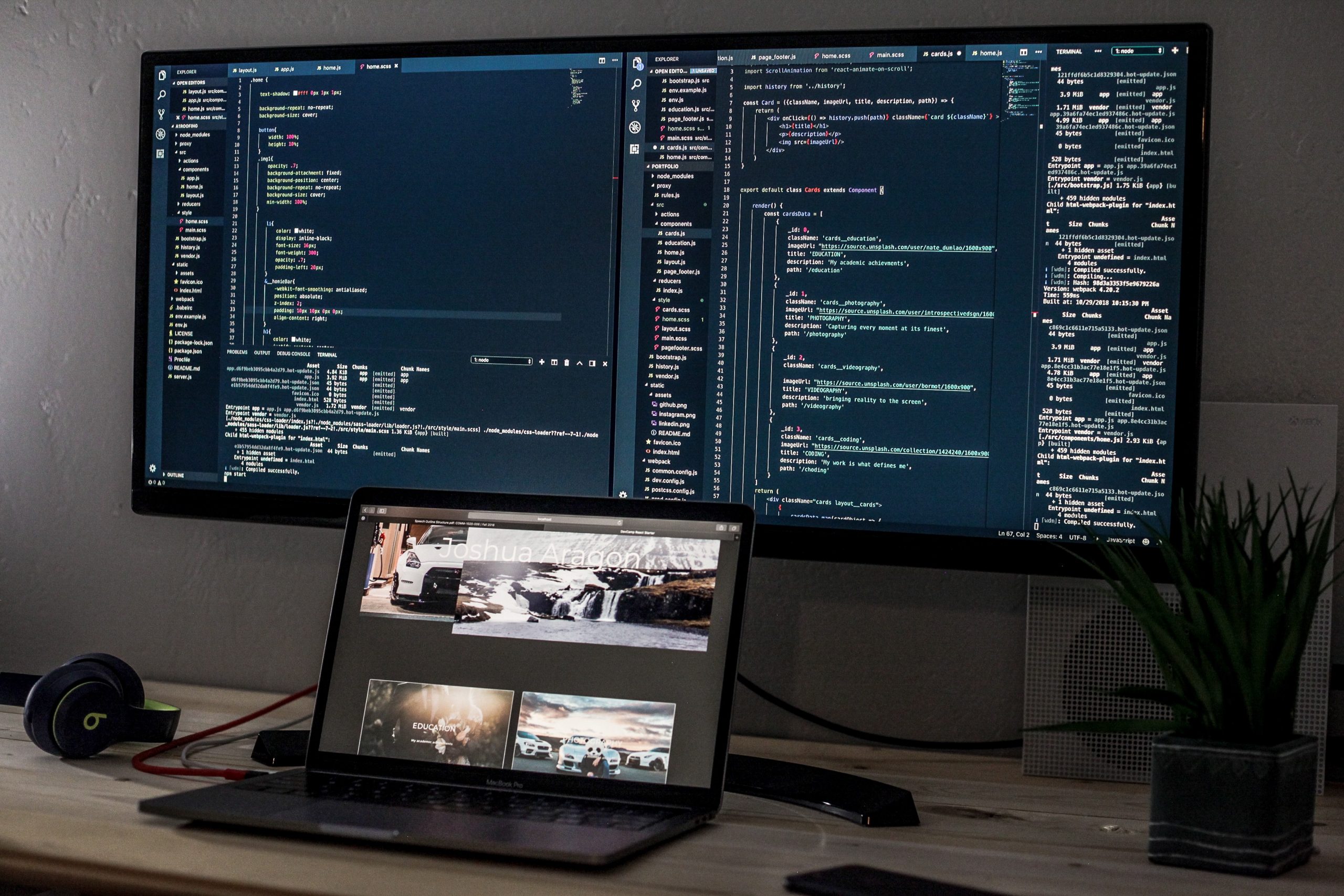 If you are a multitasker and want to work more productively, you may consider buying the best ultrawide monitor.
In this age of pandemic, we have an option to work from home, some of us have even designed and built separate office space in our homes. You may be an editor or gamer or maybe looking for a big screen to be more efficient and productive, having an ultrawide monitor can be a great decision for you.
Some people prefer portable monitors, some are happy with the best Gaming laptops, to increase proficiency and making work more enjoyable. For content creators having the best ultrawide monitor can be a boon. They make every pixel visible and much easier to edit. Having multiple windows open side by side on one screen can be time-saving and saves from the hassle of migration of virtual desktops and windows.
Before we dive deep into the list of best ultrawide monitors let's make a checklist of what features should we look for before making a purchase.
Tips to consider for a selection of the best ultrawide monitor
Ultrawide monitors can be a great alternative for multiple screens, as much as they are multifaceted not every monitor can be the best pick for your needs. Following are some tips you may consider while decide while purchasing the big screen.
Resolution
You will be working on the big screen to make multimedia more visible and clearer. Having a big screen may not necessarily mean high resolution. If you are paying for an ultrawide monitor take no less than 3440 x 1440 resolution.
This will make viewing videos and playing games more comfortable and enjoyable.
Size
If you are using a Monitor arm, make sure it supports the Monitor. Size can be considered according to your preference and needs. You can choose the size of the monitor according to the desk space. Ultrawide screens start with 34 inches and above size screen.
Connectivity
A large screen and single monitor eliminates the need for multiple monitors, and needless wires to connect. When choosing the best ultrawide monitor check, it has ample connectivity ports like USB C, USB3.0, HDMI, and other types.
Some manufacturers offer few ports and rely on a wireless connection, but it's better to have a backup port on the monitor.
Refresh Rate
The refresh rate of the display refers to how many times per second the display can draw a new image on the screen. The higher the refresh rate the better the speed of the image on the screen.
60 Hertz is the minimum refresh rate we recommend, although you can consider a higher one for gaming.
Apart from the above features, you can consider the design, speakers, color gamut, color accuracy, and other special features while making a purchase.
Today's Roundup
Overview
If you are in a search of an HDR ultrawide monitor for your photo and video editing work this best ultrawide monitor can by Benq be the best option for you.
Positive
HDR Support
100%sRBG coverage
Aesthetic design
High contrast
Negatives
Expensive
Needs some tweaking before use
OVERVIEW
A budget option with an immersive and impressive refresh rate that the higher-end monitors do not offer is the best option for the gamer in you.
Positive
Affordable
High resolution
Good refresh rate
Impressive performance
Negatives
No USB-c port
Hard to navigate Menu
No G-Sync
No built-in speakers
OVERVIEW
You know it's the best gaming experience when it has the support of the groundbreaking display technology of Nvidia G-Sync. Alienware has been in this section of monitors for a while now, and the features they offer with this model can be considered to at least be in your checklist.
Positive
Excellent display
Supports G-sync
100%sRBG coverage
04.
Asus Designo Curve MX38VC
OVERVIEW
If you work in a creative field or a professional looking for an extra-large monitor this is one of the best options we think you can consider going for. It has excellent color accuracy and a high resolution that will help you while editing photos and videos.
Positive
Supports 4k
Built-in Qi wireless charging
OVERVIEW
Want to go past the 4k mark, MSI Prestige PS341WU offers a resolution higher than 4k. With an impeccable 5K2K resolution support and a great feature set, this is the go-to monitor for your workspace.
Positive
Splendid 5K3K resolution
Impressive Nano IPS panel
Negatives
Patchy build quality
Mediocre HDR performance
Above were some of the Best ultrawide monitors, you can consider checking out. These were chosen after proper research of customer reviews, expert recommendations, and based on support these bands offer.
If you would like to purchase one of the monitors we have mentioned in the list, which one would it be?
Don't forget to share this review article with your colleagues and friends.