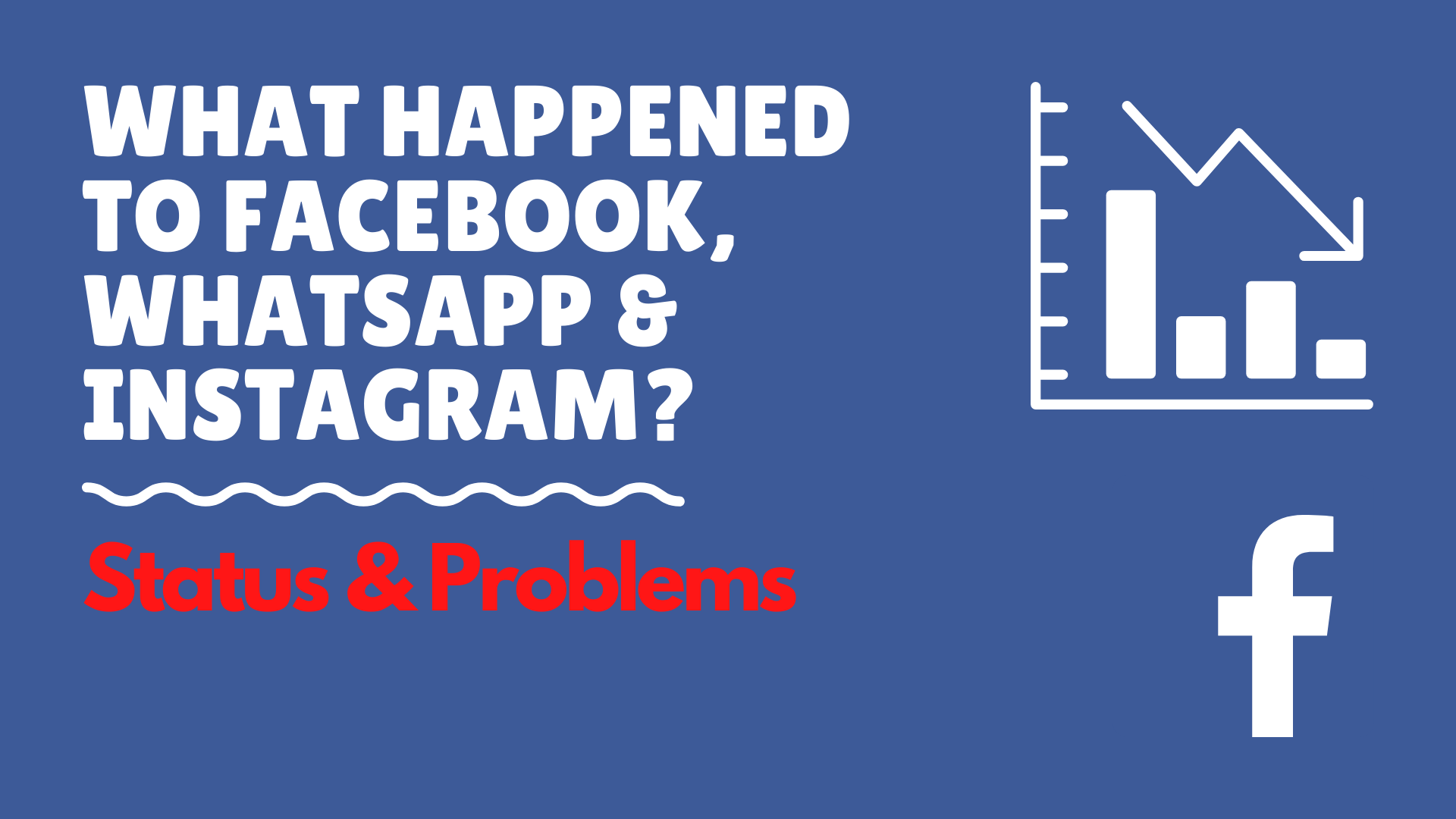 Facebook Crashed Again?
Updated: After the Oct-4th Crash, Facebook along with WhatsApp & Instagram went down again with a second major outage for two hours in the late evening. The company apologized again for the rookie mistake saying "We fixed the issue, and everything should be back to normal again."
Social Media Crash
On Oct-4th 2022, Facebook among its co-companies like Instagram & WhatsApp went down losing their sales & profits because of a massive global crash. Despite the fact being the largest social media platform in the world, the global outage lasted for almost 7 hours. Counting the longest outage in social media history, Tech News Central Explains what happened.
It's suggested to take some time away from social media to read some e-books. Order the new Kindle Paperwhite Here.
What Caused the Outage?
When it comes to such complex platforms, there can be more than one possibility pointing out the cause of this outage. Did someone push the wrong button? Or, did someone hack the world's largest social media? The fact is technically much more complex than these superficial speculations.
Sources like Economic Times Explain the disruption was due to Faulty Configuration Changes made by Facebook's Routers which made the company's DNS servers go offline.
The Social Media analysts are also pointing out the cause might be the product of an issue with a Broder Gateway Protocol (BGP) which is simply used as a standard protocol to route the information through the global autonomous network of the internet.
Whereas by connecting the dots, sources like India Today squared up to say the outage happened soon after Facebook Whistleblower revealed her identity.
How Facebook is becoming responsible for Causing Capitol Riot?
Data is hidden. Means a complaint filed by an anonymous former Facebook employee to the FBI this year states that Facebook's research amplifies hate, misinformation & political unrest thus, leading to the sudden outage?
Intensives are misaligned. What do we mean by that? Well, for that we need to understand how algorithms work. The basic idea behind making a ton of profit and convincing thousands of people to click ads is because your Facebook feed is chosen by which content you've interacted with (Which can be easily modified to spread an outrage) that is curated by an algorithm under the intentions of content (Factual or Misinformative) growing popular overtime to drag profits over safety.
As per the leaked reports by Facebook Whistleblower, Frances Haugen, Facebook is responsible for causing 3-5% of hate throughout their platforms. Although it's just a tip of an iceberg, we don't know what the company hides what it knows from the public and that's an interest of concern.
How Bad can be the Situation?
Well, a major drawback of one company owning the other social media giants and is, when there's a certain problem one might be facing, the others will be affected too, just like a domino effect.
Not to mention, such outage also happened back in 2008 with over 80 million users when compared to today's 4 billion users across all the social media platforms owned by Facebook, such situation can be globally alarming.
The almost 7 hours' time difference may not sound upsetting but, after the founder Mark Zuckerberg losing $7 Billion in this outage, Facebook's shares have experienced an awful drop of an almost 6% considering the fact that Facebook pulls out revenue of +$27 million per day & growing with its large user base.
As most of the global user base rely on these social medias in the form of online businesses, companies can experience a massive shift between the alternatives causing more exponential loss. Because of having a huge user base, the company can be accused with many unwanted allegations from media as well as general public.
Conclusion
After the consequential outage, Facebook has brought back all the services including Instagram, WhatsApp, Oculus, and Workplace. After leading Twitter with a notice to all the users, Facebook has also promised to keep user accounts safe & intact.
Stay connected for weekly tech updates.