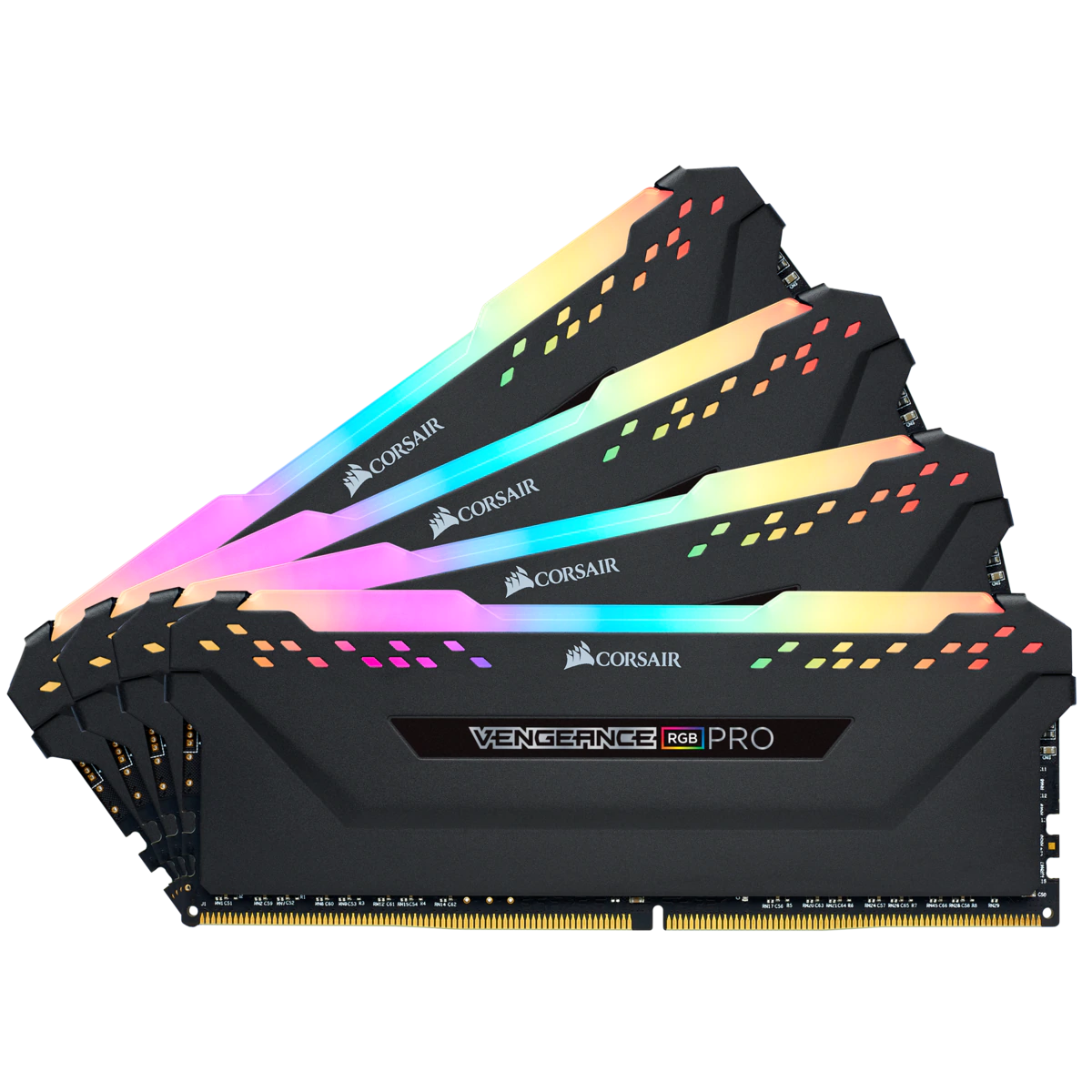 You have a PC that was once considered the best gaming pc in the market but now struggles to compete with today's high intensive games, or you may be building or upgrading your PC, and are confused about which RAM for gaming will be perfect.
RAM plays a vital role when building a pc. It stands for Random Access Memory which helps a computer to navigate a way through files and tasks.
Today's games are built with high quality and require high memory to perform smoothly. Apart from graphic cards, RAM is one of the important components which makes extensive gaming possible.
If you are a first-time builder and want your gaming pc to be up to the notch, you definitely have a question of which "ram for gaming" should you go with and how much is the minimum requirement.
Before we take you through our list of best RAM for gaming, we will explain how much memory you need for gaming and other purposes and what specifications to look for while purchasing RAM for gaming.
Also Read: Best gaming laptops under $1000 in 2021
How much RAM for gaming should I go with?
If you are building a budget pc then 8 GB RAM would be recommended to the minimum and it can run almost every game to date efficiently. Recent games and tools are built to use more and more memory, if you can go with 16 GB RAM it would be more helpful for you to switch between extensive games and video editing.
Again this depends on the budget, you can go forward with 8 GB as it pretty much does the job done. If you want to use multiple programs at once you can choose 16 GB ram for gaming and other purposes.
If you have a doubt between, DDR3 or DDR4 we would recommend you to go with DDR4 as it's compatible with the latest CPU and motherboard. However, if you have a older CPU and want to upgrade it go with DDR3 as it will be compatible. DDR3 is slowly fading its way out, and latest processors can better work with DDR4.
Memory speed makes a big difference if you're gaming with integrated graphics using either Intel or AMD processors. It is because graphic cards do not have their own dedicated memory.
As we have already discussed above, if you are going with a budget PC, go with 8 GB, but as day-by-day programs are getting heavier, RAM is 16 GB. 32 GB ram can be used by power users who create content in 4k and above and run heavy software on the PC.
Always go with a memory kit that occurs simultaneously with the official memory frequency supported by your processor if you want to avoid minimum to zero manual intervention.
Best Ram for Gaming in 2021
Following are the list of best RAMs for a gaming PC in 2021
In the above table, we have made it easier for you to differentiate between each RAM product. You can compare each detail in one place.
If you are building a Gaming PC on your own do consider going through the products above, which will help you add extra power to your gaming setup.
Consider sharing this review article with your gamer friends. Comment below your thoughts on which RAM is best for your PC and why.