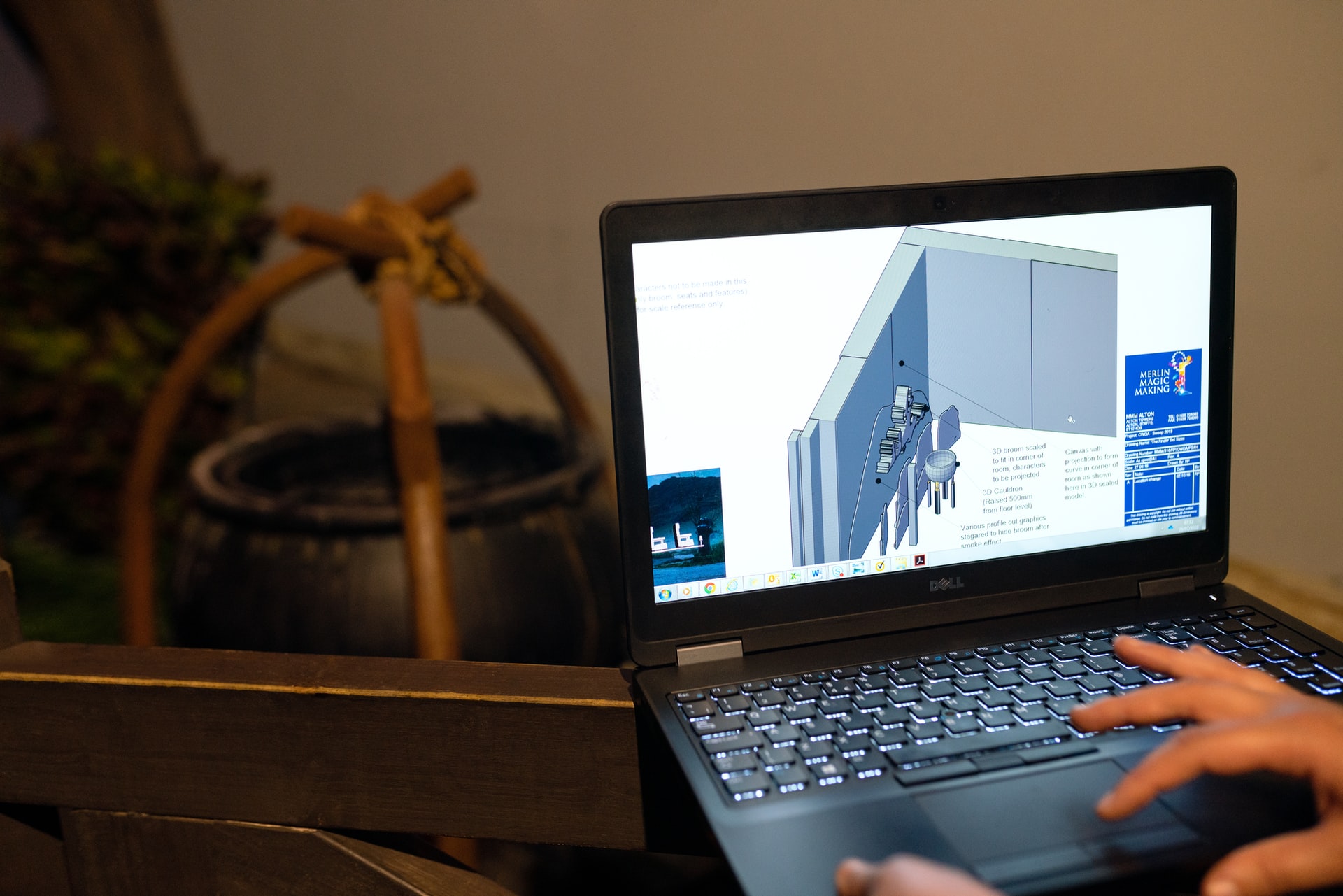 Best laptops for engineering students have to be powerful enough to run all the heavy softwares like Blender, CAD, CAE, or Android Studio. If we look at laptops under $700 can do the basic job, but may not be most suitable for the heavy performance and demanding tasks that an engineering student may need.
To solve this issue we have compiled a list of laptops by scanning through the best models on the internet, their ratings, reviews, performance, and many more. We had to be sure that we give you the best recommendations.
Before we dive into the list of best laptops for engineering students, let's share with your some tips you should consider while buying one. We have taken into account the following points to select the laptops in the list.
Today's RoundUP
How to choose the best laptop for engineering students?
Not all Engineering students may need the same configuration in a laptop. You may be a Mechanical engineer or a Software engineer, each has different needs and usage. So before purchasing a laptop do keep in mind what apps will you be running, will they require a dedicated GPU or extra Processing power.
There is no direct laptop product made specifically for engineering students. We just have to check the right blend of specifications and performance that works best with any engineering program.
In this review article, we have assumed that you may require a powerful device with a long-lasting battery that can run for a whole college day on a single charge. Following are some of the questions we have used as a checklist in order to prepare the list. You can use the same to choose a laptop of your need.
What Processing power is beneficial for laptops for engineering students?
You may know that the CPU is the brain of the computer. It plays a vital role in processing information and performing tasks we command to it. But, many ignore this and go with GPU-based laptops.
To run engineering software, it's better to go with a CPU with more cores. The tilt is more towards processing information, and tasks that require more computational power in programs such as AutoCAD and other software.
To run the software smoothly and without lag, it's better to go for the latest CPU with more cores in it. We recommend you to go with Intel Core i5 or i7, and if you want to settle with AMD go with AMD Ryzen.
Is GPU useful for engineering students?
Apart from gaming, GPU can also help in running software faster, especially if you want to run a 3D modeling program. GPU helps you run the graphics of a program more easily, which can save you a lot of time.
You can also use GPU for video editing, game development, graphic designing if that's what you love. You can go with a mid-range Graphics card like GTX 1650 which pretty much does the job. In case you want to go with more high-range graphics, you can go with it.
How much RAM and storage is required?
For engineers minimum of 8GB RAM works fine if the work is mainly online. But for Civil engineers using heavy software, we recommend getting a 16GB RAM-supported laptop.
Choose for SSD type of hard drive rather than HDD type. SSD ensures fast bootup time and efficiency in working. Engineering students require a lot of space as they work on multiple projects at once.
Having storage of a minimum of 512 GB is recommended. Well, most laptops nowadays provide 1TB at a minimum.
Other specifications you can look for are good battery backup, minimum 1080p display, and has less weight to carry around.
Also Read: Best Ram for Gaming in 2021
Best Laptops for Engineering Students
Now that we have our checklist ready, let's look at the list of top 5 laptops for engineering students you can consider purchasing.
HP Spectre x360
CPU: 8th-generation Intel Core i7
Graphics: Nvidia GeForce GTX 1050Ti with Max-Q design
RAM: 8GB – 16GB
Display: 15.6-inch, 3840 x 2160 pixels touch
Storage: 512 GB – 2TB SSD
Positive
Stylus support
Long Battery Life
Awesome Performance
Beautiful and elegant design
Negatives
Vents could be improved
Expensive
Touchscreen not very responsive
Lenovo Thinkpad X1 extreme
CPU: up to 8th-generation Intel Core i7
Graphics: Nvidia GeForce GTX 1050Ti with Max-Q design
RAM: up to 64GB
Display: 15.6" FHD (1920 x 1080) – 15.6" 4K UHD HDR (3840 x 2160) multi-touch
Storage: up to 1TB SSD
Positive
Good RAM support for multitasking
1TB SSD for seamless operations.
Beautiful 4k screen
Lenovo Legion Y740
CPU: 9th Generation Intel Core i7
Graphics: Nvidia GeForce GTX 1660 Ti – RTX 2070 with Max-Q
RAM: Up to 32GB DDR4
Display: 15.6″ FHD (1920 x 1080) IPS, anti-glare, 144 Hz, 500 nits
Storage: Up to 1TB SSD PCIe-NVMe M.2 + 1TB 7200RPM
Positive
Powerfull graphics support from Nvidia
144Hz refresh rate
RGB supported keyboard
Negatives
Keyboard arrangement could be better
Poor battery life
Weird placement of webcam
Apple MacBook pro 16
CPU: 9th generation Intel core i7-i9
Graphics: AMD Radeon 5300M- Radeon pro 5500m
Ram: 16GB-64GB
Display: 16″ Retina display with True Tone
Storage: 512 GB-8TB SSD
Positive
Magic Keyboard
Good Battery Life
Excellent sound quality
Four input options available
Light and portable
Negatives
Lacks Wi-Fi 6
Expensive
Not all Engineering software's are compatible with MacOS
Razor Blade 15 laptop
CPU: Intel Core i7-10875H
Graphics: Nvidia Quadro RTX 5000
RAM: 32GB DDR4-2933MHz
Display: 15.6″ OLED 4K Touch 60Hz, 100% DCI-P3, factory calibrated
Storage: 1TB SSD
Positive
4K touchscreen Display
Brilliant Aesthetics
Upgradable storage
32 GB ram support for multitasking
Negatives
Short Battery life
Noisier Fans
Above were some of the best laptops for engineering students we have compiled for you. Do let us know in the comments below, which one would you choose for your needs. Do share this review article with your engineering and non-engineering friends.
If you have any questions, please let me know. It will help everyone to be better informed when shopping for laptops.