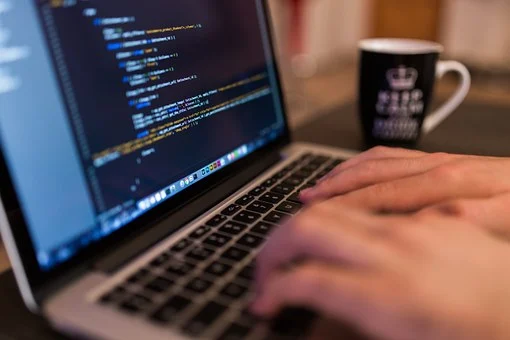 Laptops for developers need to have not only a good processor but can be on for long hours with a good battery backup, keyboard to be top-notch as you will be typing for hours and hours on it, also it has to run smoothly while running IDE's on the laptop.
There are many types of developers out there, some use terminal for everything while some prefer using powerful IDEs which are a bit resource-intensive. Some develop for the Web, some for desktop, some enjoy building games and some mobile apps and many more.
Every programmer has different needs and use-case. In this review for laptops for developers, we will be focusing on the overall purpose that can help every developer.
As we are speaking related to programming, let's not forget the OS most programmers prefer and would are those supported or not. As of 2021, there are 4 types of the operating system that dominates the computer market.
The first one being Microsoft's own Windows OS which is almost used everywhere. Second is Google's Chrome OS which is new but slowly making its way. Then comes favourite among the developer community, MacOS and mainly Linux OS.
Having a laptop with good specifications and Linux preinstalled may be difficult to find, but you can always install Linux on any laptop. macOS on the other hand has its own community of developers because of its Development environment.
Specs to consider to choose the perfect one from laptops for developers.
A programming laptop needs a powerful processor to run the programs smoothly, good RAM and a fast reading hard drive like an SSD. Also for graphic-intensive programming like game development having a good graphic processor is necessary. Let's discuss some of the specifications in details below.
1. Speed
Speed to process the compiling of the programs and to execute file quickly is necessary to every programmer. If you are working with advanced visual, such as big data and 3D modelling, you may consider a quad-focus core i5 or core i7 CPU.
2. Display Size
As a programmer, you may need to sit in front of the laptop for hours continuously, and having a small screen size may lead to eye strain and other problems. You can consider a laptop that has at least 1920×1080 resolution or higher or some technology that helps in reducing the effect of display on your eyes.
3. Keyboard
The keyboard is one of the most important specifications to consider from any laptops for developers you find. You'll want to make sure that the keyboard is comfortable for your hands and allows for quick typing and hotkeys. Add a Backlight to keyboards to work on nights will make it easier for your work.
4. Hardrive
A hard drive stores all the data and files that are being used by a programmer to write programs. A Solid-state Drive (SSD) is recommended for developers over a mechanical hard drive for their boot-up times and ability to perform multiple tasks at once. These drives read through the stored files much faster than an HDD. We recommend 512 GB's of SSD hard drive.
5.Battery
Do you want to find an electric socket every hour or two to charge up your laptop? Programming is system intensive work and needs a long-lasting battery so that you can work easily. We recommend having at least have a battery that gives 10+ hours of screen time
Following are some of the Laptops we recommend you to have a look at. You can check the price by clicking on the below each product.
Below are some of the positives and negative you can consider before choosing from the best laptops for developers.
Apple macbook Air
MacBook Air has introduced a couple of huge updates for a fast and responsive interface, quite useful. fanless and a comparable plan as the last model making it probably the best laptops for developers doing web development.
Positive
Silent to use
Amazing Battery Life
Durable and solid body
Updated keyboard
Negatives
No new design
Fanless design could affect performance
M1 cheap is new and you might feel apps copatibiltiy
Apple Macbook pro
Coming in at 16 inches, the laptop feels light and portable. macOS is perfect for developers as it combines a brilliant and smooth interface with a powerful command-line and UNIX like architecture.
Positive
Improved Keyboard
Stunning 16 inch screen
Impressive Battery life
Dell XPS 15
This robust laptop can be charged for more than 12 hours of battery life. The touchpad and keyboard are flouted for their fast trackpad and intuitive navigation.
Positive
Large and confortable touchpad
Quick boot time
Loud speakers
Negatives
Moderate Battery life
Full featured is a bit expensive
Heavier than most laptops
hp spectre x360
Best 2 in 1 ultraportable laptop for developers, especially those who live a life on the move. This line of Hp computer takes the next level in terms of battery life and sleek design.
Positive
Well Build design
Class-leading Keyboard
Excelent Battery life
Negatives
Minor heating issues
Lacks a fingerprint reader
Above laptops are the one we recommend you to consider from your list of laptops for developers, and do go through the specifications you should consider before buying one.
Let us know in the comments below which laptop you have considered and why.