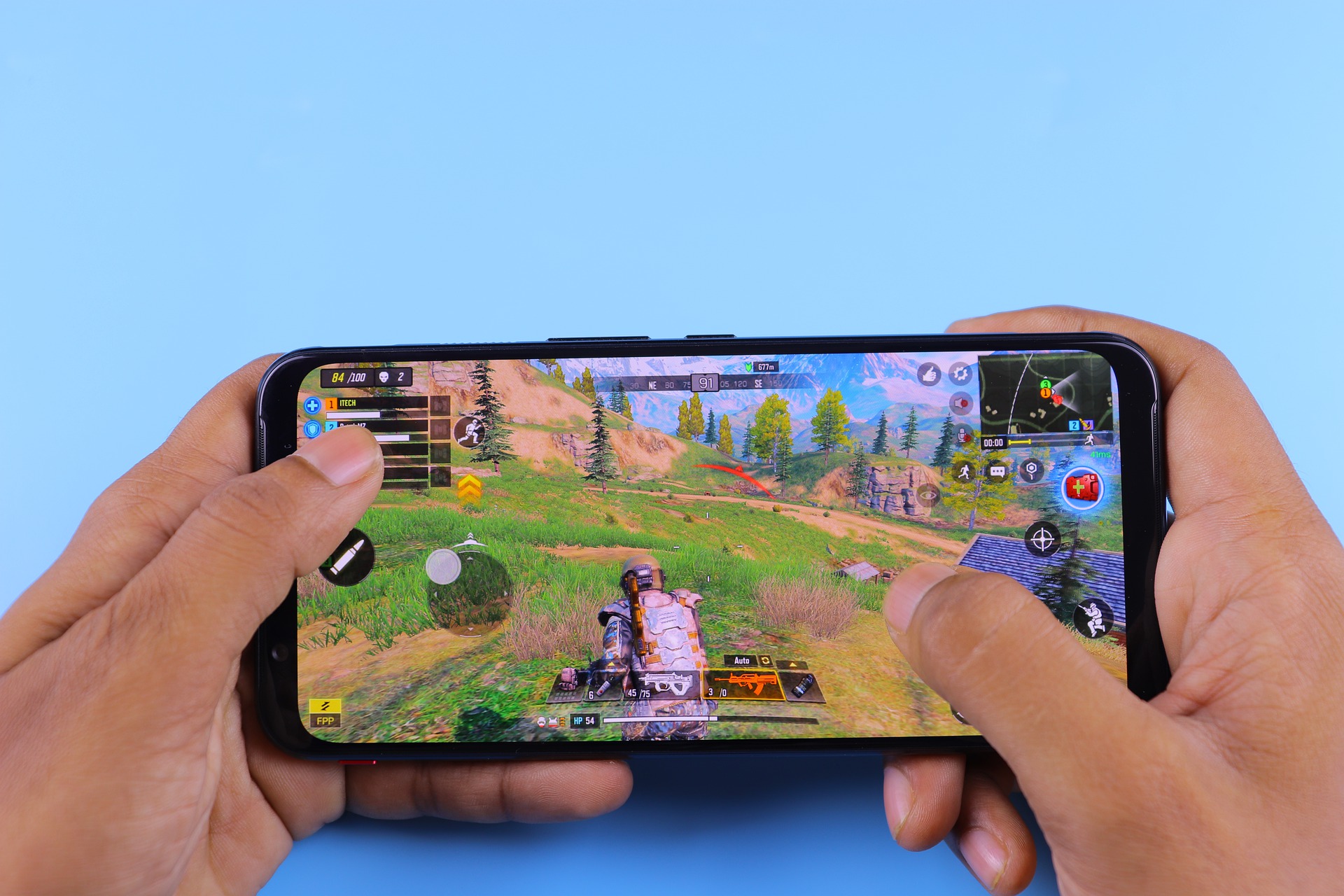 We have compiled some of the best games for mobile just for the gamer in you. The gaming industry has grown exponentially in recent years. Not only PC games and console games but games for mobile as well.
Mobile games are easier and more accessible to gamers than their console counterpart. Anyone having a mobile be it on IOS or Android operating system can have fun. Mobile games range from different genres. Whatever your mood is you can play from Arcade games to Action games.
Many due to this pandemic are tuck at home, want to make the time pass or divert the mind from random thoughts, or may just take a break from work from home.
Also read: Best gameboy and gameboy advance amulator for Android
Lets see the list of best new mobile games in 2022
Best games for Mobile
Games in the list below are from different genres. They can be both paid and free, and also in-app purchases.
Inked
Price: Paid | Category: Puzzle
Inked is a narrative-driven game built around a good storyline. In this, you have to make some moral choices to fight for your love. Beautiful artistic sketch design, gameplay, and musical score are worth the price. It's a game that you can enjoy based on chapters and can level up daily. It may be tiring to solve puzzles in a single sit.
The game is more suitable for mobile than the consoles or PC because simply tapping away at the moveable element is more convenient than having to manipulate blocks using a controller.
Grid Autosport
Price: Paid | Category: Racing
Grid Autosport is a premium game with no advertising and in-app purchases, this game ticks all the marks for autosport. The game is built as a simulation and gives a feeling of real life. The touchscreen controls are right on perfect, and there's a huge variety of options. You can even go so far as customizing the controls to best suit the way you drive.
The games got excellent hardware controller support, excellent graphics, excellent controls, lots of tracks to play through, tons of cars to unlock, and a variety of racing styles. This is surely one of the best games for mobile in the racing genre.
Legends of Runeterra
Price: Free | Category: Card
Legends of Runeterra is a skill-based strategy game played with cards. In this game, players collect cards and heroes, builds their decks, and play against other online gamers on the platform. It allows you to invite friends to play with.
The game has 24 champions and a bunch of interesting cards to play with. The rules in the game keep changing adding new challenges on the way. A similar game to one of the top card games Hearthstone.
PubG mobile
Price: Free | Category: Action
PubG is an all-time favorite of many gamers on both PC and mobile. The game saw millions of downloads in a short span since its release. The game is simple to understand and addictive once you get used to it.
PubG is highly enjoyable owing to its commendable graphics, easy and simple controls, and a fun premise involving 100 different players battling it out on a large island till the last man is left standing. A game for which even some players upgraded their mobile devices to higher-end specifications for better graphics and gameplay.
There are even tournaments organized with huge price money where thousands of gamers come together to compete.
Call of Duty Mobile
Price: Free | Category: Action
Call of Duty is another action game franchise that has been breaking records on both PC and mobile. Along with Battle Royale and warfare modes like PubG mobile this game also has other gameplay options like Team-Deathmatch, Zombie Mode, Critical Ops, or Modern Combat.
The game is free to play, you can purchase cosmetics for the characters via in-app purchases. The game has both a normal FPS online PvP mode along a 100-player battle royale.
Minecraft
Price: Free | Category: Arcade
Minecraft is a popular sandbox game all around the world played by different ages. A survival game that puts you in a giant world where you mine stuff, build stuff, beat up bad guys, and do pretty much whatever you want.
You can survive alone by creating, exploring and surviving or even playing with your friends.
Simcity BuildIt
Price: Free | Category: Simulation
Simcity is a city building game, where you build cities solve problems by its citizens, visit cities of your friends or even other users. You can trade and even have wars with other cities. The game unlocks new materials and features as the level increases.
You get different maps to build cities in. The game is best for a person who likes solving problems, designing, or want just wants to build a dream city having all the wonders of the world in just one place.
Above were some of the best games we think you should check out. If you have more game recommendations that are fun and interesting, share them in the comments below.
Don't forget to share this blog with your gamer friends.